The Top 5 Must Have Insurances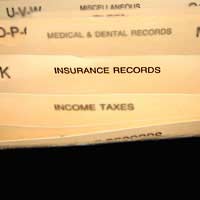 In order to safeguard your family and finances it is essential to have insurance coverage. However, it is important to carry out your own risk assessment, before proceeding with any form of insurance protection plan. Being able to make an informed choice, about whether you actually need the insurance coverage you are considering, and if it is really worth the premium, will enable you to get a better understanding of what your money is actually doing for you.
Life
This insurance coverage becomes essential the minute you have a loved one and/or children to think about and support. Getting married and starting a family also provides a perfect trigger to reviewing all of your insurance coverage, and reassessing your financial needs and potential requirements. In the event of your death, Life Insurance will replace lost income that your family would need to maintain their standard of living. It can also be used to pay off mortgage or loan debts, pay for the cost of your funeral and create a fund for your children's education expenses.
Home - Building and Contents
Just because you have been organised enough to arrange Home Insurance it does not necessarily mean you have sufficient coverage. Homeowners will notoriously under-value the potential cost of replacing their home and possessions. This miscalculation is usually due to the policyholder not being able to figure out the actual total amount of potential loss.
It is important to have insurance coverage that will be able to provide enough protection to allow you, and your loved ones, to continue living in the standard of comfort you have become accustomed to, but it is also vitally important that you have the value of your home and possessions correctly estimated in the first instance.
Health
This is the insurance that pays out for any medical expenses you may require, due to illness or personal injury. It can also cover long-term nursing or custodial care, but you will need to check you policy for exclusion information on this. It will protect you, and your dependants, against financial constraints caused by having to pay for expensive medical care.
Disability
Disability can impact on your life in many ways, and at any time, whether you are young or old. You could suddenly lose the ability to use your greatest asset – your earning power – and not being protected against a possible accident, or disabling illness could leave you with major financial worries. Disability Insurance provides a monthly tax-free income should you be unable to work due to injury or illness.
Car
Providing a safeguard against loss due to theft or traffic accidents, Car Insurance is a legal necessity and not just an option. This insurance provides liability, property and medical cover and is renewable annually. If your vehicle is damaged or written-off in an accident, your policy will cover the replacement costs. It will also offer you a liability coverage payout should you personally injure someone in an accident, and/or damage their vehicle.
Some elements of insurance are often covered by legislation or other existing insurance policies. Accidental death, for instance could be covered by standard life insurance. The reality is that you could buy insurance to protect yourself from just about any eventuality. That includes alien abduction.
INSURING IT IS FOR SALE.
This website is for sale [more info].
You might also like...