Unsecured Loans Vs Secured Loans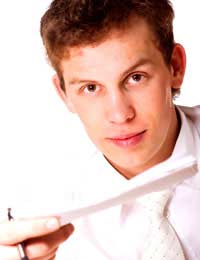 When you need to borrow money you have many options to consider. You may want to ponder over the choices available before you decide on the best one for you, and your circumstances. There are two types of loan that are readily accessible – an Unsecured Loan or a Secured Loan.
Unsecured
An Unsecured Loan is an amount of money you borrow without having to offer security in exchange. It is also known as a Personal Loan and is a cost-effective way of borrowing the cash you need. You will be given the loan on the basis of your credit rating and ability to pay the money back. You may be able to borrow up to £25,000.
If you want to borrow money to pay off debts – overdraft, credit and/or store cards - you may consider transferring the amount to a 0% balance transfer card. This is subject to a fee. Transferring your debt will mean you don't pay interest on the amount, for up to a year. You will have to pay off the amount in full before the interest-free period ends. If you fail to do this you will have to transfer the amount again or pay a higher rate of interest.
Secured
A Secured Loan is what you will be offered if you are prepared to provide some form of collateral in exchange. This could be your home, your car or anything of acceptable value. If you fail to pay the loan, under the terms and conditions, your money lender will repossess the asset you own. You will be able to borrow a larger amount of money than you would be offered for an Unsecured Loan. You will also usually have a longer period of time in which to pay it back.
Secured Loans are mostly offered with a Variable Interest Rate, so the amount you will have to pay back, over the loan term, will go up and down from month to month. It is worth remembering however, that a Secured Loan puts your home at risk.
A Secured, or Unsecured, Loan will also have other payment options to consider. Such as a Fixed Interest Rate Loan provides you with the stability of always knowing the amount you have to pay back on a monthly basis. This will allow you to budget effectively.
A Variable Interest Rate Loan, on the other hand, fluctuates between high payments and lower monthly payments. This is because the borrowing is based on inflation rates determining what you will be required to pay back. If you must borrow money when inflation is high, your payments will automatically drop when the rates lower.
Other Types of Loan
Car Loan
This is a secured loan that uses the car you are purchasing as collateral.
Student Loan
A Loan that is given as financial aid to be used for educational purposes.
Home Improvement Loan
A lump sum fixed amount that can only be used for home improvements. This is offered as a Secured Loan, which uses your home as collateral. The interest on the loan may be tax deductible.
Personal Loan
Offered for a fixed purpose, this can be a Secured or Unsecured Loan.
Mortgage
The home you are buying provides the collateral for a Secured Loan.
Credit Card
A fixed line of credit, which may be increased, this is an Unsecured Loan which is used by offering the merchant your plastic card.
INSURING IT IS FOR SALE.
This website is for sale [more info].
You might also like...