The Dos and Don'ts of Insurance Buying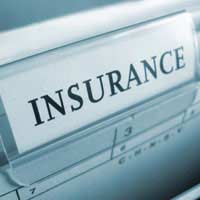 As with almost any major investment, insurance also has a list of do's and don'ts. Being aware of the rules and regulations, and always reading the small print, will ensure you get the maximum level of protection for the minimum premium overlay. Doing this will maximise your benefits and save you money.
Preventive Measures
Keep up-to-date records
Maintaining an inventory of your possessions will enable you to quickly, and efficiently, assess the value of your property and items that will require replacing in the event of loss or damage. It is also worth noting any remodelling work you may have had done on your home, as this can be included alongside construction information, in case of a fire.
Handle With Care
Store your policy records with care. If possible photocopy all documents and store the original copies in a damage-proof box, to prevent being lost in a fire. Keep photographs of valuable possessions, and also of your home and contents. Don't wait till after a loss to get valuations.
Honesty Issues
Too much information
It is preferable to provide more information than may be necessary, when applying for health insurance for instance, than providing too little. Detailed information will provide the insurer with a clearer outline of your requirements, and will also speed along any claims you may need to make.
Never be tempted to exaggerate information you provide, in order to lower your premium or make a bigger claim for compensation.
Be Well-Informed
Read the small print
Being well-informed is about more than just reading through your insurance policy. It is about thoroughly reading the document, understanding the meaning of what you read, and being aware of any/all exclusions and limitations contained in the small print.
It pays to be knowledgeable about the information contained in the small print. Familiarising yourself with any clauses, before you make a purchase, could actually save you a lot money. This is particularly true where PPIs are concerned.
Health & Safety
Help yourself
Take informed steps to decrease the value of your premiums by making safety a key concern. Fitting a smoke detector/fire alarm will afford you a discount on your Home and Contents insurance policy.
Watching your weight and the general state of your health could mean the difference between a higher or lower Life Insurance premium, and whether or not you will be required to take a medical examination. Giving up smoking will also have influence.
Take Control of Your Finances
Get smart
Establish an annual insurance coverage review. Don't wait for a major like a wedding, birth or death to happen before you consider up-dating your policies. Anything that may save you money is worth implementing as soon as possible.
Ask about any potential discount, if you have held insure policies with the same provider for many years. Loyalty is something that is valued, and often rewarded, by any company that wants your investment.
Implement any changes as soon as possible. Every day you pause to think about taking action to renew, review or make any amendments is costing you money.
Shop around and compare. Insurance rates are very variable.
Don't be afraid to switch insure providers if you feel you could get better service elsewhere.
INSURING IT IS FOR SALE.
This website is for sale [more info].
You might also like...