Should You Insure Against Identity Theft?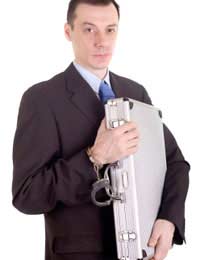 Identity theft is on a steady increase. Protection from this type of personal intrusion is becoming more widely available, as banks, credit card companies and other credit suppliers are all keen to offer you a ready-made credit monitoring service. Identity Theft Insurance can give you peace of mind and help you quickly resolve any suspicious activity.
The cost of Identity Theft Insurance may seem reasonable, but the benefits may however, prove to be a bit limited.
Why You Need It
The majority of identity theft cases involve a stolen credit card. The greater crime of having a bank account opened in your name or someone impersonating you, with fake ID, is much less common but nonetheless a concern for many people.
Identity Theft Insurance policies offer a credit monitoring service. This includes alerts when a new bank account is opened in your name, and/ or there is a substantial change in your account balance or the way the account is being used. The policy will also provide coverage for expenses you may incur whilst sorting your finances, should you become a victim.
Your insurance provider can also assist you by providing an easily accessible Customer Services Helpline which will give you instant information on dealing with paperwork and filing a claim, and recovering your loss.
Why You Don't Need It
In the case of this happening to you, your bank will cover you for any Identity fraud losses.
Most credit card companies have sophisticated systems already in place, which will alert them to any fraudulent action taking place.
Many credit card companies already have free identity theft assistance in place, which is automatically available to all cardholders.
Monitoring your credit cards and bank accounts online is simple, and free.
Insurance alone cannot protect you from becoming a victim of identity theft.
The insurance policy will only cover part of the costs incurred by your loss.
If having your financial affairs monitored will give you peace of mind Identity Theft Insurance is worth considering. You could however, do this yourself or you could pay for a credit monitoring service instead of an insurance policy. If you have been unfortunate enough to have already been a victim of identity theft you will probably be worrying that it will happen again.
You are not responsible for having had your identity stolen but you are in charge of clearing the matter up afterwards. This can be a slow, painstaking process involving many phone calls and letters. The best way to take control of the situation is to be aware of the potential of the fraudulent activity happening in the first place. Safeguarding personal documentation and information will mean you make your identity much harder for anyone to copy or steal.
Help Yourself
There are a number of things you can do to protect yourself from becoming a victim of this crime:
Take careful steps to safeguard your personal information at all times. Guard your PIN numbers, account codes and any other form of identifiable information.
Thoroughly check all your credit card and bank statements every month. Query any transaction you do not recognise.
Carefully shred and dispose of all documentation containing personal information regarding your bank details, account numbers etc.
Limit the number of credit cards you have.
Change your account password intermittently. Consider using a foreign language word or a long, unusual word.
You might also like...