Am I Responsible for Actions of Named Driver on Policy?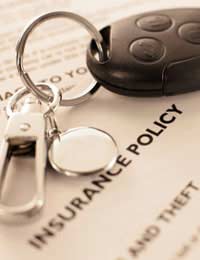 Q.
My 27 year old daughter is a named driver on my car policy. She had an accident and is being prosecuted for drink driving.
My car has been written off. The insurers say they will recover all third party costs they pay out from me. I wasn't in the car or involved in the accident. My policy doesn't say I am responsible for the actions of the named drivers at all times and this wasn't mentioned at all when I took out the policy.
Am I liable to pay all the third party costs?
(D.L, 6 March 2009)

A.
It is highly recommended that you always insure young drivers on their own insurance policy. Generally parents will add their son or daughter as a secondary driver on their own policy, although the young person may actually be the main driver of the family car. Parents will often do this because they consider it to be the cheapest way of insuring their child to drive on the road. However, doing this can end up being rather costly, as an insurance company will not pay out on a claim if they discover the young person is actually the main driver of the vehicle.
Important Information
Providing inaccurate information on an insurance policy will result in an unaccepted claim, if a named driver has an accident whilst driving your vehicle. In some cases the insurance provider may even take legal action, against you, for fraud. You will therefore always be responsible for covering the costs of damage repair and the insurance claim of another driver who may also be involved in an accident with your vehicle. Therefore having another driver named on your policy simply increases the possibility of financial responsibilities for you.
The policy holder is also the only person who will be awarded a no-claims discount, so insuring your son or daughter on their own individual insurance policy means that they will collect their own no-claims bonus, which will in turn help reduce the cost of their subsequent insurance premium. A young driver can also further reduce their premiums by adding a named driver who is older and a more experienced driver - for instance a parent.
If you occasionally drive someone else's vehicle it may be worth adding yourself to their existing insurance policy.
Named Driver Exclusion
A Named Driver Exclusion is an endorsement that is can be added to your insurance policy, and which means that the stated driver has access to the vehicle, you have insured in your name, but is not covered by the insurance provider. This exclusion is generally recommended if the additional named person is considered to be a problem driver, who may have a suspended license or driving conviction.
INSURING IT IS FOR SALE.
This website is for sale [more info].
You might also like...
My husband has a named driver on his car insurance and this driver has had an accident in the car and the car has been written off leaving my husband out of pocket.The person concerned has made no offer of recompensewhere does my husband stand on this.
Poor
- 20-Jan-17 @ 8:06 AM