Specialist Insurance: Do You Have What it Takes?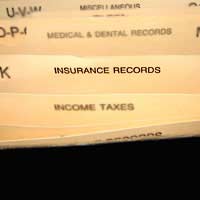 Specialist Insurance covers many areas that do not easily fall under the vast Insurance umbrella. This can include providing protection for different types of motorcycles, high-performance sports vehicles, cruisers and aircraft, and also offers coverage for business and recreational purposes.
The flip side of insurance coverage can also provide personal protection to cover body parts. In the world of celebrity this is a popular insurance policy to consider. Entertainment and media management companies have been known to ensure their star's assets for millions of pounds or dollars.
This kind of protection is only available from by a Surplus Lines insurance company. Sportsmen and women, on the other hand, are often insured by a standard Disability Insurance policy from more traditional insurance providers.
Surplus Lines Insurance
This type of insurance carries a high premium, and is usually only consisted as an option after all other kinds of insurance coverage have been explored or maxed out. For example, a media celebrity may already have maximum Life and Disability Insurance coverage but requires a more unusual policy to cover other areas of concern.
You don't have to be a celebrity in order to benefit from this level of personal insurance coverage however. Anyone can insure body parts as long as they are able and willing to cover the cost of the premiums. Surplus Lines Insurance is a tailor-made insurance policy to cover your personal needs and requirements.
Golf Insurance
The majority of golfers do not have sufficient or adequate insurance to cover them whilst they are out on the greens. Stray shots can prove to be financially damaging, to the injured golfer or the golfer who took the swing. The usual risks of theft, accidental damage and liability are not sufficient for this sport. Golf Insurance will provide cover for your golf clubs, golf bag, umbrella, trolley and any specialist golf clothing.
Golf Insurance will also offer public liability insurance protection and personal accident cover.
Other Insurance policies that fall under the Specialist Insurance umbrella include those outlined below.
DJ Insurance
This protects you against loss or damage of your equipment.
Orchestra and Musical Instrument Insurance
If you rely on a valuable musical instrument to provide your livelihood, insuring this expense item against loss or damage is a sensible option. Most Home and Contents insurance policies will not provide coverage for a specialist musical instrument that is taken out of the home, so it is wise to check the small print before deciding whether or not to insure your instrument. It is also worth considering whether or not you would be able to comfortably afford to replace a damaged or stolen instrument.
Horse Insurance
Animal lovers will have undergone a huge expense to purchase a horse or pony. This animal is an expensive investment and can potentially cost even more, with vet's fees and public liability to consider. Alongside a Horse Insurance policy, it is also worth opting for Horse Rider and Horse Trailer Insurance.
Bird Insurance
The theft of exotic birds is big business and is on the increase. Specialist Bird Insurance will protect your feathered friend. Coverage will include vet's fees and theft cover.
INSURING IT IS FOR SALE.
This website is for sale [more info].
You might also like...