The Basics of Small Business Insurance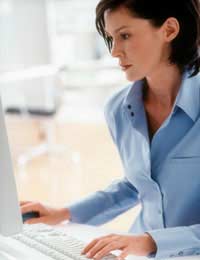 When fulfilling all insurance needs it is important to look at the basic requirements, and to build from there. Protecting your small business, with adequate insurance coverage, is really no different to ensuring your home and personal belongings are covered against loss or damage. If your business is growing, and employs staff however, your insurance requirements will obviously be greater.
Small Business Needs
When insuring a business the owner must take into consideration how much he/she stands to lose financially, should an accident or disastrous event occur.
Types of Suggested Insurance
General Liability -
This is a basic insurance policy that provides business owners with insurance protection against injuries or accidents that may occur on the business premises, and may involve staff, clients or visitors. This insurance policy covers the insurance claim made against you.
General Liability insurance however, will also cover you against claims made by clients or customers, as a result of damage caused to their property by a fault concerning the products or goods you manufacture. In other words, an insurance policy will cover accidental damage but not sloppy workmanship. Due to this, this type of insurance policy will feature a long list of exclusions, so it makes sense to check all insurance documentation to check your business needs are sufficiently covered.
Property Insurance - Generally offered as an all-risks policy property insurance provides coverage against damage caused to the business premises, and other property, supplies and equipment. A named-perils insurance policy is also available, but will only provide insurance coverage against listed events and occurrences. As a rule all types of property insurance cover fire loss, but it is worth taking the time to check exclusions and restrictions on all policies, and to acquire additional insurance protection against any other form of disaster or unexpected event that may affect your business in some way.
Employee Insurance - As a small business owner employing staff you are liable for all injuries to your staff, regardless of fault. As a result of this insurance coverage, employees are unable to sue their employer, except in extreme cases of negligence. The best way to reduce potential premiums is to ensure accidents are a very rare occurrence. Reducing accidents risk in the workplace will keep staff premiums lower.
Vehicle Insurance - Along with the coverage of the risks involved with vehicle ownership, this type of insurance policy also covers liability risks associated with business property. Insuring commercial vehicles can be a complex affair, especially if a claim is made by an employee, who has an accident whilst driving a business vehicle, even if they own the vehicle. Ensuring the name on the insurance policy matches the business name also ensures there are fewer problems making a claim for damages.
Other Types of Insurance
Besides the types of business insurance listed above a small business owner should constantly review all aspects of the growing business, when renewing insurance needs. There are some kinds of insurance that are quite often overlooked, and these include:
Discrimination Liability
Machinery insurance
Director's Liability
Off-Premises Power Failure insurance.
You might also like...