Business Insurance: Worst Case Scenarios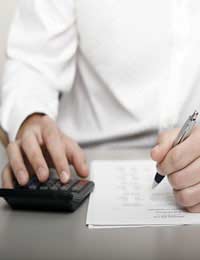 In the line of business there are many worst-case scenarios, concerning adequate insurance coverage and potential damage. Making sure your business is not put at risk simply requires a structured insurance review at regular intervals and adequate insurance policy coverage.
It Could Happen To You
Being well prepared for any eventuality will save your business from expensive financial worries, should disaster suddenly strike. Thinking like a pessimist means you will be more likely to be worrying about potential problems arising, as well as the more general disasters, and accidental damage, that may beset any business. Being aware of the many different types of insurance coverage available will also enable the business owner to consider which policy best meets with his/her company needs and requirements.
Insuring against theft or fire is an obvious thing for any business owner to do, but many may not consider the costly implication of not having sufficient insurance coverage to guard against liability or staff deception and theft. Ensuring a business undergoes a regular insurance check-up will provide opportunities to renew or review insurance policies and provision.
Common Problems
Changing business requirements or company operations is a key area where many business owners fail to identify a change in the business's insurance needs. Expanding a business, to provide additional services, sometimes creates a new way of working that requires a different type of insurance policy coverage.
Being able to identify how much a worst-case scenario could cost your business will enable the business owner to make informed insurance choices. Business insurance specialists are available to help highlight potential high-risk areas, and to provide information on all insurance policy exclusions.
Potential Scenarios
Employee crime can potentially create a huge financial loss. This risk area covers liabilities like discrimination and wrongful termination of employment. A potential lawsuit can considerably damage a small business and ensuring a business has adequate insurance coverage to protect against employee claims will help put the business owner's mind at rest.
The 'It will never happen to me' insurance assessment may stop many small businesses from considering business interruption insurance. This type of insurance policy provides coverage against loss of commission, income and continual business practice should a disaster damage company property, or affect a supplier or manufacturer in a similar manner. A good business interruption insurance policy will also assist with replacing stock loss and additional expenses.
Most businesses rely heavily on information technology yet fail to have adequate insurance coverage to safeguard damage to computer hard drives. Understanding and acknowledging the vast array of business insurance provision currently available will help the business owner ensure their business is covered for all eventualities.
Other Considerations
Companies doing business overseas may need to ensure insurance policies cover potential risks abroad. Checking umbrella liability coverage is also worth considering, as well as identifying coverage limits for any business related issues.
Flood damage may not be seen as a high potential risk, yet water damage inside a building, caused by a sprinkler system, can prove to be a costly oversight for any small business.
When planning, reviewing or renewing insurance coverage a business owner should always heed on the side of caution and consider every possible eventuality.
You might also like...