Insuring Your Business Vehicles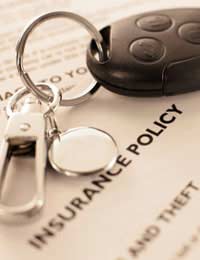 Whether owning business or private vehicles ensuring you have sufficient insurance cover is of great importance. Although a Business Owner's Policy (BOP) may provide adequate insurance coverage for many small business requirements it will not offer your vehicles coverage.
Automobiles
Vehicle insurance usually covers cars, trucks, vans, trailers and any other vehicle that is intended for use on public roads. Each business vehicle can be independently listed on your insurance policy, and you have the option to customise insurance coverage to meet your requirements.
When insuring your business vehicles it is important that you take into account who will be driving the vehicle, what it will be used for and whether the vehicle is owned by the business or leased. If an employee drives his/her own vehicle for business use this will also need to be documented. The answers to these questions will provide the business owner with the correct type of business vehicle insurance coverage.
Personal Car Insurance
If a business owner already drives a privately-owned vehicle existing personal car insurance will provide sufficient insurance coverage. An employee's personal car insurance will also offer insurance protection for some business use. Using privately owned vehicles for business use may not provide sufficient liability coverage, so it is worth checking policy documentation carefully.
Allowing employees to drive company vehicles in private time is only advisable if the vehicle is clearly listed on your business car insurance. An employee's personal car insurance policy will not provide suitable coverage whilst he/she drives a company vehicle, unless the business vehicle is officially borrowed as a temporary transport replacement. Employees driving a leased, hired or borrowed car for personal use are also not protected by their employer's business vehicle insurance.
Damage Coverage
Business Vehicle Insurance provides three types of damage coverage. These are:
Collision coverage
Comprehensive coverage
Specified perils coverage.
Collision coverage provides insurance cover for any accident involving a vehicle, whilst a comprehensive insurance policy provides the broadest level of coverage available, and includes theft, fire and glass breakages.
A specified perils policy covers most of the perils included in a comprehensive coverage policy, but has a lower premium because it will only provide protection for the actual perils named on the policy.
Insuring Fleets
A business owning a large fleet of vehicles may opt to retain risk – pay for actual physical damage instead of claiming via insurance – as it is a less expensive option than insuring the whole fleet. A business owner may well decide to simply fully insure newer vehicles, as it's a more cost effective way of carrying damage coverage.
Reducing Premiums
Reducing the chances of any potential accident will help the business owner reduce insurance premiums. Driving safely, at all times, should be a top priority, as is ensuring all business vehicles are maintained to a high standard. A business owner is also responsible for ensuring all designated drivers, of company vehicles, possess a verified driver's license. Failure to do so may result in a claim for negligent entrustment made against the business owner.
You might also like...