Understanding Interruption Insurance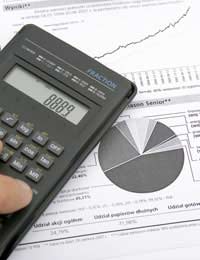 For a small business owner Interruption Insurance can make a huge difference. This invaluable insurance can help keep your business afloat when disaster suddenly strikes and forces you to close your business. Having business interruption insurance provides the business man/woman with an emergency back-up option should they unfortunately require one.
Package Deal
Interruption insurance is generally available as part of a combination policy package, but is also worth considering when purchasing property insurance. It provides the business owner with income, to cover the period he/she would have been earning, but has been unable to do so because of premises damage. The amount of disaster recovery you will receive is based on your company's records, and will also take into consideration other on-going payments that may need to be made, like telephone bills. The insurance will provide financial assistance even though you are unable to continue trading.
Preventable Measures
Many business owners fail to plan ahead by ensuring they have sufficient insurance to cover all potential risks. They may readily accept that they require Personal Indemnity insurance, for instance, but not take into account the difference interruption insurance can make to the continued success of their business in an emergency.
Should the unimaginable happen and a business owner finds his/her premises fire or flood damaged, interruption insurance can provide the means of ensuring the businessman/woman is able to continue fulfilling customer orders, with the money from an insurance claim. Business interruption insurance compensates you for the loss of income and any operating expenses incurred.
Careful Considerations
When taking out an interruption insurance policy it is best to ensure you will have sufficient cover to provide insurance assistance for more time than you may initially feel is required. Major damage to your business may take more time to remedy than you think, so it makes sense to ensure you can anticipate this delay.
The cost of this type of insurance policy will depend on the size of the risk of fire or a similar disaster damaging your business premises. For instance, a food service business owner is more at risk than someone who owns a letting agency.
Clauses
As with many insurance policies, interruption insurance does not necessarily pay out straight away. A waiting period of at least 48 hours usually precedes any insurance payment.
Added Extras
Spending over and above the normal costs of operating your business may be protected by an Extra Expense Insurance policy. This insurance will reimburse you for additional expenditure, and will be paid to help you reduce your business interruption costs.
Is It Worth It?
Business interruption insurance:
Is conveniently offered as part of a combination insurance policy package.
Provides financial assistance, and disaster recovery, when you most need it, so that you are able to keep your business afloat.
Safeguards against loss of additional business and keep doors open whilst you find alternative business premises.
Will pay your relocation fees and any advertising costs, when you temporarily set up your business at another site.
Is also known as Profits Insurance or Earnings Insurance.
You might also like...