How To Identify Your Business Insurance Needs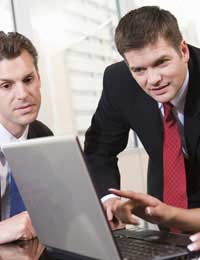 With the number of small businesses steadily increasing it is important to take insurance needs into consideration. Unlike running a home, a business requires a specific set of insurance policies to protect the people who run and operate it, all employees and clients and the vital business equipment required to make the business viable. Understanding what your needs, in order to safeguard any eventuality, will enable you to effectively protect your business.
High Risk Factor
Without sufficient insurance coverage your business is potentially operating at a high risk. You could potentially see the financial collapse of your business if you were suddenly hit with an unexpected insurance claim for damages, caused by an accident or negligence. Practically every business is held responsible for the wellbeing and safety of its employees, and you, as a business owner, are the person who holds that level of responsibility.
Understanding Your Business
The size of your business, the type of service you provide, the number of staff you employ and the amount of face-to-face interaction you have with customers and clients will all affect the amount, and kind, of insurance coverage your business needs. Most professionals will view Personal Indemnity and Public Liability Insurance as essential requirements. This is generally because these types of people-centred insurance policies provide straight-forward coverage.
If you operate a food service business like a café or restaurant however, your insurance risks will be considerably increased. In this instance, property and liability coverage can be combined with a Business Owners Policy (BOP), which will provide adequate insurance coverage that is tailored to food service risks. Additional Employers Liability Insurance will also protect employees.
Services Insurance
If your business provides a service – collection, travel, events, consulting etc. – your insurance needs must take into account your basic ability to provide the actual service. Your business is at risk of lawsuits that claim you did not provide the level of service that was expected. In this instance a combination of property, liability, business vehicle and workers compensation insurance would potentially cover all areas of concern.
Providing a service inside a client's home – plumbing, plastering, decorating, general maintenance and other skilled labour etc. – will mean your business is responsible for completing the required work, with the tools needed for the job. Your business insurance needs therefore must take into account liability and property, along with other policies that may offer additional appropriate coverage.
As a business owner your priority must be understanding your business needs, and how to deliver the service you promise in a risk-free manner.
Coverage Potential
When it comes to insurance coverage the best solution for your business needs is a customised insurance policy. This service is obtainable from your insurance provider, who will work with you at identifying the best options on offer. It is also important that you make the time to review your established policies frequently.
Many online insurance providers also offer a customised report, once you have answered a variety of questions. This is a useful tool for any business owner wishing to seek instant insurance advice.
You might also like...