What to Say and Not Say in a Traffic Accident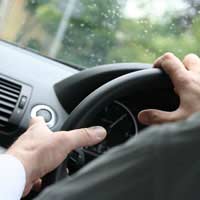 Every year thousands of people are injured in road accidents. If you have been injured as a driver, passenger or pedestrian, due to someone else's negligence, you are entitled to claim compensation.
By law motorists are required to have a valid insurance policy. This covers them for any injury claims that may be made against them. If you are injured your claim for damages and compensation will be made to the other individual's insurance company.
What Should You Do if it Happens to You?
The most important thing you can do, in you are involved in an accident of any sort, is to document the situation as soon as you possibly can. Making notes of what/when/how? the accident occurred will help you through the claim process later on. It is a far more reliable method of remembering what happened. You should start by describing where you were going, who was with you, the time, the weather, and general detail of things you saw, heard or felt. If you recall anyone saying anything it is worth noting this also.
Stay calm and logical, and contact the police, if they are not already at the scene of the accident.
After the accident, keep diary notes of any pain or discomfort you may be experiencing as a result of injury. It is worth noting that loss of sleep, increased anxiety and other similar symptoms can be taken into consideration in a compensation claim.
Reporting the Accident
You usually only have a few days in which to log your claim, following a road accident, so it is sensible to report the incident as soon as you possibly can. Contact your insurance company and explain that you have been involved in an accident. Supplying the name and address details of the other individual will enable your insurance company to access information more quickly. You will shortly be issued with the relevant paperwork to fill in with details of how the accident happened.
Your insurance company will require you to describe the incident in detail and your notes will prove invaluable when filling in this claim form. Remember to also list every injury, from the serious to the less so. It is important to give detailed information at this stage, as you will not be able to do so later. Your insurance company will record all the information you provide them with, and everything you declare now will affect your claim for compensation. Be honest and detailed.
Who is Responsible?
If you are involved in a traffic accident an official set of rules will determine who was responsible for the incident occurring. These rules provide the guidelines by which liability is measured. A violation of these rules can sometimes be the obvious reason behind why any accident occurred. For instance, a driver fails to stop at a red light and ploughs into another vehicle. Other incidences will be less obvious to determine, and any notes you have taken will help with this situation.
No-Doubt Liability
In some accidents the other individual is at fault 99% of the time, which is an easy claim for any insurance company to deal with. Rear-end collisions are rarely your fault, as the damage caused will prove how the accident happened. Your compensation may however be reduced if there are any signs of comparative negligence. An example of this is when your tail-lights are not working.
Determining Legal Liability
The general gist of the accident guidelines states that if one person was less careful than another individual, and an accident occurred, the negligent person must pay for at least a portion of the damages suffered by the other person. Legal liability, is in most cases, determined by this basic rule combined with a variation of propositions. Propositions include carelessness of the other individual.
Carelessness Costs
The amount of another person's liability will be determined by making a comparison with your carelessness. This percentage of liability will affect the amount of damages you will have to pay.
An insurance company must compensate for:
Medical care, and any related expenses.
Loss of income, due to inability to work as a result of injuries.
Permanent disability.
Disfigurement.
Emotional damages.
Damaged property.
You might also like...