Home Insurance: How to Protect your Personal Property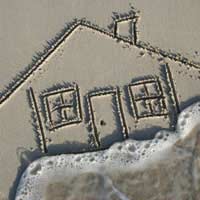 It may surprise you to discover the value of the contents of the bag – handbag or man-bag – you carry around with you on a daily basis. A wild guess at the value will most probably have you under-estimating the total cost of replacement. When totting up the cost of the mobile phone, i-pod, sunglasses etc don't forget that this amount will rise considerably if you also have a liking for designer items. Add a state-of-the-art camera, MP3 player or laptop and you are looking at a considerable amount.
Bag Snatch
What happens if you lose your bag? You could be a few hundred or a few thousand pounds instantly out of pocket. That's not including any cash and/or credit cards you had in your bag before it disappeared.
Losing your bag is not only a great inconvenience – cancelling credit cards, having new house keys cut, remembering all those phone numbers stored in your mobile – but also a problem if you discover you are unable to claim against your Home and Contents Insurance, because not all items were covered.
Whilst some Car Insurance policies may protect your possessions if they are lost or damaged, if you are involved in an accident, not all policies are as generous in the amount of coverage they provide. It is therefore, always advisable that you read the individual insurance policy small print, and familiarise yourself with any potential areas of exclusion and concern.
Be Safe, Not Sorry
Home and Contents Insurance will generally offer coverage for jewellery, watches, clothes, accessories and gadgets, if any of these items are lost, stolen or damaged. The policy may not cover you for loss that occurs for any other reasons however. There is also likely to be a ceiling to the total amount of coverage available.
If your jewellery is worth in excess of £1,000 in value, your insurance provider must be notified and you will have to pay additional premiums to cover these items. Valuations and receipts may also need to be presented in order to secure this additional coverage.
Typically, you with have to pay the £50 excess charge when making your claim. Knowing the details of what your homeowners policy covers, and what it doesn't, will enable you to purchase special coverage for items, like expensive designer, antique or diamond jewellery, which may not be protected by the original insurance policy.
Up-to-the-Minute
In order to have sufficient Home and Contents Insurance coverage, it is important to keep up-to-date with the details of this policy. New, expensive items that your household suddenly acquires should be added to your home's inventory on a regular basis. It is important to keep your insurance provider up to speed with the value of your possessions, as failure to do so could affect any future claims.
It is also worth checking your policy for answers to the following:
Are the insured items covered for loss or damage, regardless of where this occurs?
Are all the items covered for full replacement cost?
Do the items need to be replaced, or can you secure a cash settlement?
Once you have arranged for your possessions to be protected by adequate insurance coverage make sure you take provisions to protect your personal property at all times, wherever you are.
You might also like...