The Importance of Coverage Review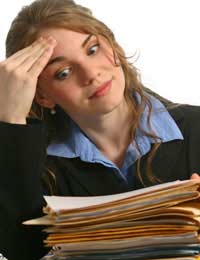 Not having sufficient insurance coverage can lead to a major financial loss, if something happens to you, your property or your job. Being prepared for any eventuality is easier than you may think.
Reviewing your insurance cover will allow you to check your policies are up-to-date, enable you to make adjustments in your favour and potentially save you money. Scheduling an annual policy check-up takes just moments but can make a huge impact on your future.
What to do
Contact your insure provider to arrange a meeting to review your current coverage.
Take a personal inventory of your current policies and circumstances.
Ensure your paperwork is up-to-date and filed for easy future reference.
Your insurance advisor will offer you a critical and comprehensive review of all the policies you currently hold.
Ask lots of questions and be sure to take notes.
Research all your options.
Implement any necessary changes as soon as possible.
Time for Change
With life's many unexpected, and frequent, changes affecting everyone in all manner of ways, it is important to re-examine your financial situation intermittently. Your insurance provider will be able to assist you in determining which policies are up-to-date, those that can be improved on and also informing you of any policies that are no longer valid.
It is the insurance provider's job to help you strengthen your insurance programme so that it can provide you with the best possible coverage and results. A coverage review will also give you an opportunity to spot any gaps, errors or inadequacies in your financial assessment.
An insurance coverage review will establish the current financial pace and how it affects you and your lifestyle. This information will provide you with updated knowledge concerning the potential cost of replacement. In addition to the amount of extra coverage you may be adding, you may also need to consider making changes concerning beneficiaries, the type of coverage you require and policy ownership.
There are many reasons why it is important that you regularly take a closer look at changes to your current lifestyle and circumstances:
Marriage and/or divorce.
Birth of a child or adoption.
Acquiring a financial dependent – caring for an older relative or parent.
Selling or buying of a home.
Serious illness.
Children going to University.
Children leaving home.
Starting a new business.
An increase, or depletion, of assets.
Retirement.
Changes in any of these areas may mean your current insurance coverage is compromised.
Establishing a Plan
It is important to build your financial plan around your personal life and current circumstances, and your insurance provider can assist you will this. Your insurance coverage should be able to meet your needs throughout your life, and all the changes you will experience.
Don't be afraid to ask about discounts. There are many ways your insurance provider can work with you to save you money. For instance, if you don't smoke your healthier lifestyle will be taken into consideration when determining premiums. The fitting of a smoke detector/fire alarm can also reduce the amount you pay out.
If you have had insurance coverage through the same insurance company for many years, you can also enquire about a reduced premium.
You might also like...