Indemnity Insurance: What Your Skills Could Cost You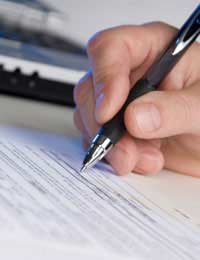 Professional Indemnity Insurance (PI) protects you against losses suffered by a client or customer, as a result of your negligent advice or inappropriate service.
It is a legal requirement of many professions – health and beauty, fitness, medical, law, accountancy, IT, architect – and is also becoming a requirement in other fields of employment such as marketing, engineering design and management.
PI insurance will provide you with financial protection, and is designed to meet the costs of defending any claims made against you, and includes damages that may be payable. Claims can be made against you if a client incurs financial loss as a result of following advice you gave, or as a result of error, omission or negligence with a service you provided.
PI insurance cover must be in force when a claim is submitted, and not necessarily when the mistake occurred. Annual insurance coverage will protect you from any eventuality. Should your work be freelance, it is still advisable that you purchase this type of annual coverage.
If a break occurs in your working life, and you on longer require PI insurance, it is worth considering purchasing run-off insurance cover which will protect you against any claims relating to work that was carried out historically. It is therefore not a good idea to cancel a policy when you cease trading or retire, as a claim could be made against you at any time.
Does Your Business Really Need PI Insurance?
If your business involves the selling of your knowledge or skills it is important to protect yourself from financial loss.
The most likely area of exposure is a health and safety issue.
Mistakes can sometimes be costly. If you give advice that could potentially make you liable, it is worth being covered by a Professional Indemnity Insurance policy.
The chance of a claim being made against you is small. However, the potential of a claim being big is large.
PI insurance offers security and freedom to practice your skills, and allows the professional to practice without worrying about the financial effect possible claims being made against you could make.
PI insurance will cover the cost of compensation sought by a client or customer, and also the cost of legal expenses.
PI insurance will protect the professional if they make a mistake in the delivery of their professional service, which results in a dispute. The policy will cover you for errors of judgement, basic administration errors and damage or loss of client documentation or data.
The PI policy will also cover you for any claims made against you, and will even cover you if you lose the dispute. The cost of fixing or amending, any mistake on your part that may make the claim larger, will also be covered by the policy. Professional Indemnity Insurance will cover your reputation.
What does Professional Indemnity Insurance cover?
Loss of data or information.
A negligent error, omission or mistake provided in service or advice.
The unintentional breach of confidentiality.
Loss of clients' documents or data.
Exclusions
Professional Indemnity Insurance will not cover claims made above an agreed amount or overseas work. It will also not protect you after the policy expires, before you renew, or provide retroactive cover.
Do you Really Need it?
If you value your skills, and the cost, time and effort that it took to acquire these skills it is important to safeguard your business. A PI insurance policy not only protects your business from losing money, but also enables you to practice freely.
You might also like...