Extended Warranties Vs the Protection Given by the Law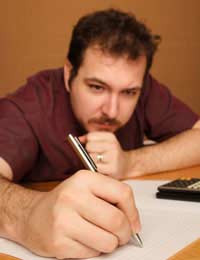 Extended warranties will almost always be seen as money that goes straight down the drain, as rarely does anyone need to use one. There are obvious reasons for this:
Most repairs are covered by the standard warranty that is automatically issued with the product at the time of purchase. Any problems that do occur tend to come to your attention before you have actually used the item and so can be quickly remedied with an instant replacement.
If something does break down, there is a good chance that the extended warranty has expired.
>
The cost of repair is most probably only as expensive as the cost of purchasing the extended warranty in the first place.
An extended warranty will start on the date of purchase so will overlap standard warranty coverage. In other words, an extended warranty providing 3 years cover will overlap the standard 1 year warranty and only provide extended coverage for 2 years.
Asking For Trouble
Is it wise to consider buying an extended warranty for a trouble-prone item? Laptops take a bigger beating than almost any other item sold, so it is no wonder that these often have to be repaired. However, extended warranties do not cover accidental damage. You will therefore have to purchase extended warranty and accidental damage cover, which will add up to quite a hefty amount. With the speed of new technology few people will actually bother to do this, as purchasing a brand new replacement laptop will be far more enticing than repairing a 5 year old one.
If you are about to purchase a trouble-prone item – laptop, tv, desktop computer – purchasing an extended warranty would make sense provided the warranty is comprehensive, inexpensive and the cost of any potential repair is high.
Standard Warranty Coverage
This may vary depending on the product. Generally speaking a Standard Warranty will provide a year of coverage, and will usually only cover you for the cost of technical repairs, labour and two-way carriage. It will not provide coverage for any of the following:
Theft.
Loss.
Physical damage of any kind.
General wear and tear.
In the case of computers – loss of data, software configuration issues and/or software viruses.
Extended Warranties
Extended warranties are generally seen as a poor investment. However, it is wise to check manufacturers' warranty coverage for each individual item you purchase, as not all goods will have the same warranty terms and conditions attached. Whilst some items may be covered for a year, the standard warranty available with another item may only be 90 days. Retailers will always be keen for you to purchase an extended warranty simply because stores will keep 50% of the money you have just paid for one.
If Needs Must
If you would rather have the peace of mind provided by knowing you have an extended warranty it is worth checking the following before you sign on the dotted line:
Check your credit card doesn't already cover you. Some gold and platinum cards will automatically lengthen the manufacturer's warranty coverage by a year.
Shop around for the best deal. Not all extended warranties offer the same terms and length of coverage.
Do not pay more than 20% of the purchase price of the product you have just bought for the extended warranty. It is always possible to negotiate for a better deal.
Check if the warranty covers in-home or pick-up repairs. It is also worth checking to see if a product will be automatically replaced with a brand new item if it has to be sent for repair on a number of occasions.
You might also like...