Are you Under or Over Insured?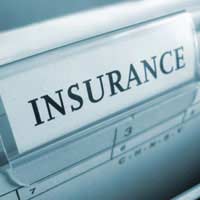 The difficulty with trying to work out if you are under or over insured, in the case of Home Insurance, is figuring out how much all your possessions are actually worth. That means the lot. Every single item. That is where the problem lies. Most people have no real idea what that final figure is likely to be. If you don't know how much your possessions are worth, it is unlikely that you'll have a sufficient amount of insurance, as most people will automatically under-insure.
In a broader sense, working out if you have enough insurance basically means knowing if your insurance protection would cover the cost of whatever it is you damage, lose or have stolen – whether that is your home, life or car.
What people also fail to realise is that this insure-able amount will change throughout the course of your life. When you've recently finished your education, and have just embarked on your first job, it is unlikely that anyone other than yourself will be depending on your income. So Life Insurance at this point in time would be an unnecessary expense. Obviously once you have a good job, a partner, new car, first home, and pension plan your need for insurance suddenly rises.
In the perfect world, you then get a decent pay rise, buy a brand new car, start a family and move to a bigger house. This is the ideal time to be checking you have sufficient Insurance coverage.
Under or Over?
Neglecting to insure your possessions for the correct value will result in your claim not being paid if full. Only the percentage your premium paid for will be reimbursed. Checking the small print will also stop you from taking out a policy that provides insurance coverage for something that is already covered by another existing policy. For instance, if you have a thorough Life Insurance policy you may not need personal injury cover too.
Why Enough is Enough
If you are involved in a car accident, with a motorist who does not have enough insurance to compensate you, you are entitled to make a claim against your insurance company. Uninsured Motorist Benefits is a supplementary pay out to cover the remainder of damage costs.
If your health care is underinsured however, there is potentially a greater impact on your life. Not having sufficient Health insurance means you are probably neglecting to admit you may have a problem in the future. That's a bit like crossing your fingers and hoping for the best.
Having the right amount of Insurance cover for each of the most important insured areas – Life, Health, Disability, Home, Car – simply gives you, and your loved ones, peace of mind. Should disaster strike in any form you will be able to continue living in the best possible standard.
Making Amendments
Today is the ideal time to take charge and check you have sufficient insurance coverage. Doing so is easier than you think.
Read your policy. Carefully. You should be able to get the gist of the information, but your insurer is there to help you make sense of anything you don't understand, or are unsure of.
Check you have the correct policy. For instance, Home insurance covers the cost of replacing your possessions and reconstructing your home, not the land it is built on.
Use average estimations as a starting point, and look, and ask for more information.
Seriously consider upgrading your insurance coverage. Rising living costs will impact on any subsequent claims. The reason you have insurance cover in the first place is to provide yourself, and loved ones, with enough funds to be able to continue living in the manner you have grown accustomed to. If any claim you make is not able to pay out the amount that will allow you to continue living to this standard, then there is really no point in having that insurance policy.
You might also like...