Payment Protection on Loans: the Get-Out Clauses You Might Encounter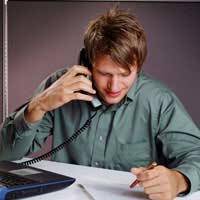 Payment Protection, when sold alongside another product, is massively overpriced. Of an estimated £7 billion of premiums collected annually, only around £1 billion will be paid out to claimants. The remaining profits will be shared between lenders and insurers.
Taking out insurance cover for your Loan is a sensible option, particularly if it is a Secured Loan, because it will cover your repayments should you encounter financial difficulties and are temporarily unable to continue making regular payments.
The cost of Loan insurance premiums however, can vary hugely, so it is recommended that you shop around for a deal that suits your personal circumstances. By opting to buy cover after you have taken out a Loan you will have peace of mind, and not feel like you were pushed into purchasing a product that was sold as compulsory. To avoid any potential problems always make sure you read the small print.
Potential Problems
Most quotes for Loans will automatically include PPI in the price. This is known as assumptive selling. Many salespeople will use conditional selling – that is implying that a borrower will not be able to get credit unless they have Personal Protection Insurance at the point of sale.
By not shopping around, you could end up paying as much as 10 times as much as you need to for PPI.
Not being well informed could see you encounter problems you haven't anticipated. There is not enough literature outlining the potential pitfalls of PPI, and the language used to give detailed information is often too complex for a lot of people to get to grips with.
Complicated policy definitions can lead to misinterpreting exclusion details. This in turn may mean that the policy is not as reliable as a consumer thinks it is.
The addition of PPI to a Personal Loan does not affect the annual percentage rate, or APR. The interest rate for a Personal Loan does not increase when Payment Protection is added to it, which masks just how expensive this protection actually is.
It is cheaper to buy PPI as a stand-alone product, to be used with your Loan. Doing this online allows you more opportunities to shop around for the best deals.
Exclusions
Those most affected by exclusions are retired individuals, the self-employed, part-time workers, and anyone suffering from an illness.
The upturn is that the Financial Ombudsman Service is now insisting that customers are treated fairly, which will mean that insurers will have to prove that there are no significant requirements before the insurance comes into force. The consumer's attention must be drawn to all potential pitfalls, so they are able to make an informed decision.
Clauses
As with all policies, there are standard clauses, so make sure you carefully read the small print. Back-pain and stress-related illnesses, which are common everyday ailments, will pose a problem.
Failure to inform an insurer about illness, or a health problem, could result in a future claim being rejected.
The full amount of your Loan repayment may be demanded if you fail to make a payment, under the terms and conditions. This will also be enforced if your insurer discovers that any information you provided is inaccurate, incomplete or untrue.
Most people fail to realise that there is an exit charge on early repayments, so remember to check terms and conditions thoroughly.
A Word of Warning
When you sign on the dotted line you are agreeing to accept the terms and conditions.
You might also like...