Could you be in Line for a PPI Payout?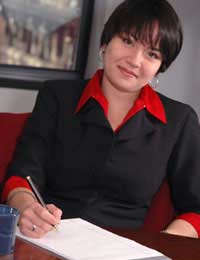 If you've ever taken out a loan, and/or credit card, to cover the cost of a major purchase, home improvements or to consolidate any outstanding debts, you could be owed a substantial amount of compensation, if your insurance cover on this was mis-sold.
Payment Protection Insurance, which is sold alongside your loan, protects the purchaser's ability to make the repayments, should illness, unemployment or an accident occur, and is also known as Loan Protection, Redundancy Protection or Mortgage Payment Protection.
PPI is also sometimes referred to as RPC – Repayment Protection Cover. Although this cover is usually purchased at the same time the financial arrangement is made, it can also be purchased as a stand alone policy.
You may not have been informed about the costs, exclusions, charges or range of potentially cheaper insurance products available, when you were sold the PPI. Investigations by the Financial Services Authority have concluded that thousands of people may have received bad advice, when purchasing a PPI, through credit cards, store cards, Personal Loan, mortgage, consolidation or car loan, and could therefore be entitled to a compensation payout.
Were you Mis-Sold a PPI?
Any of the following may mean you could potentially be making a compensation claim:
You were told PPI was a necessary purchase.
You were pressurised, by a pushy sales person, into buying PPI.
You were sold a single premium policy and not informed about a monthly premium policy.
The contract's small print was not explained fully.
The full cost of PPI was not explained.
You were not told that PPI was already included in the financial product you paid for.
You were not told you could purchase PPI elsewhere to cover your loan.
You were employed on a temporary or contract basis.
You had an existing illness.
You were led to believe that buying PPI was compulsory.
The most commonly sold PPI policy is a single premium. This premium is added to the amount that you borrow and then turned into a loan. This means that you will charged interest on the amount you borrowed and on the premium too. This is a very costly product to purchase, and may not cover the whole term of the loan.
Monthly Premium Loans are divided over the number of months the loan covers, which means that no interest is charged for the PPI. A monthly premium is also charged on for PPI on credit or store cards. The relatively small amount of interest charged can however mount up to a considerable amount, if there is regularly an outstanding high balance on the card.
Many companies include PPI in their products automatically, and it will be up to you to carefully check the small print and opt out of this additional charge. What you are rarely told is that PPIs are totally optional.
Did You Know?
PPI premiums can add anything between 13% and 56% to the price of a loan.
Annual premiums on PPI total more than £5 billion.
Only 4% of people actually make a claim on their PPI policy, and claims are refused in one in four cases, usually because of small print exclusions.
Between £250 and £300 million profit is generated for some of the biggest banks, through the sales of £7 million PPI policies sold each year.
Can You Reclaim?
Any PPI sales made before January 2005 are not under the jurisdiction of the Financial Services Authority. Policies sold before this time will fall under a different regime of rules and will need to be dealt with by the Financial Ombudsman Service.
You first need to state a complaint with the company who sold you the PPI. You must include all the reasons why you feel you were mis-sold the insurance policy. Do not be put off by a reply that disagrees with your complaint. Write again clearly defining your grievances. If this is unsuccessful your next port of call is the Financial Ombudsman Service.
You might also like...