Had An Accident? Beware the Lure of Claim-Making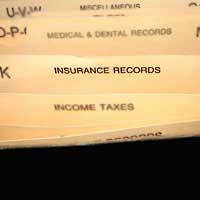 Over 2 million accidents, each year, are the result of another person's negligence. What is not as widely publicised however, is the fact that if you have had an accident you have up to 3 years, from the date of the accident, to make a claim.
If you are under 18 when the accident occurred, you will have until your 21st birthday before you have to make a claim. If your injury has developed into another condition since your accident, for example a disease, you will have 3 years from the date you realised you had this disease.
You can also make a personal injury claim if you were a victim of a violent crime. The amount awarded could be anything from £1,000 to £250,000, and a complete recovery compensation payment exceeding the initial amount could also be issued in serious cases that result in your loss of earnings.
There are daily television advertisements for Personal Injury claims during commercial breaks. Do not be easily swayed by this televised direct selling approach. The danger with this instant selling is that you are not armed with enough information about the company who may be representing you, so it is wise to research the legal firm and individuals involved, as thoroughly as possible before pursuing with the claim.
Check qualifications and previous experience, whenever possible. Always consider recommendations from close friends and family members as a possible alternative. Most companies operate on a No Win No Fee Basis, which means that the losing party will pay for your legal fees. If your claim is unsuccessful you won't have to pay any legal fees.
Is it Really Worth Considering?
If you are injured and you want to make a claim you need to take into account whether the injury is worth your time pursuing. If you are going to file a claim you are going to have to invest your time, and you will have to prepare yourself for a long wait before a settlement is agreed. You will also need to answer a lot of detailed injury-related questions, and be medically examined.
How Long?
The majority of claims take between 12 and 18 months before they reach settlement, although complex cases can take longer. Any compensation paid to you will be on a once-and-for-all-basis, which means you will not be able to re-open your case for any reason, that you may think of at a later date. This means that you well have to think very carefully if you are still in a period of recovery, as acceptance of compensation is final. Obtaining a medical report, if this is necessary, is important because it will provide a long-term prognosis, which will work in your favour.
What Are You Worth?
Damages are made up of two different elements:
General – These damages are awarded for the injury, pain, discomfort and suffering, and also for the ongoing disability, caused by the accident. The amount will be influenced by the nature of the injury, recovery period and potential outlook. The court will assess damages by studying the medical reports. There is also a guideline list of different injuries, which is used by the Judicial Studies Board.
Special – These include out-of-pocket expenses such as loss of earnings, medical and travel expenses. The amount of special damages offered will be added to the general damages total you are paid in compensation. In more serious cases these damages can be extended to cover ongoing loss of earnings, and ongoing medical care and other expenses.
Beware
You will be inundated with companies offering to take up your case, and who will tell you exactly how much your case is worth. Remember that the potential value of any case cannot be assessed until medical evidence is obtained and analysed by a specialised lawyer dealing in personal injury claims.
You might also like...