Life Insurance: Are Medical Tests Necessary?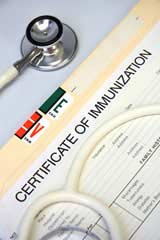 Your age, and the amount of insurance you are interested in purchasing, will influence whether or not you will have to have a medical examination. This health test will involve taking blood and urine samples, a possible x-ray and physical check.
If you are under 40 years of age it may not be necessary for you to have this medical test. The older you get, the less insurance you will be allowed without being subjected to medical requirements. Your health and insurance company guidelines will inform you of the necessary requirements.
Don't even think about exaggerating your medical history, in order to get a better rate of insurance coverage and lower premiums. Providing the wrong information will cause you more problems in the low run, and could result in your policy being cancelled, adjusted or having the premiums increased. Buying health insurance online won't get you out of a medical either, as you will still be required you to go for a check-up.
The insurance medical examination is usually undertaken by a licensed health professional, hired by the insurance company. Appointments are usually offered within days of your application.
What Happens Next?
Once you have provided your insurer with answers to questions that form the initial part of the medical test, the health professional will carry out the physical exam. This includes medical history, physical measurements and diagnostic sampling. Having this test is of no cost to you but it is not optional. If you want to proceed with the Life Insurance application it is compulsory that you undergo this examination.
If you are obese, you may be asked to have a medical even if you are younger than the medical test requirement age. This is because being overweight is a coronary risk. If you are overweight, are diabetic, have a family history of heart disease and smoke you will be required to undergo a treadmill exercise test as well.
A smoker's mortality rate will obviously be higher than a non-smoker, and this will also impact on your insurance premiums.
Clues
The medical examiners are looking for any signs of any health condition that may affect your quality of life, and lifespan. Diagnostic samples of blood, urine and saliva will be thoroughly tested for signs of diabetes, immune disorders, cholesterol, the presence of antibodies or antigens to the HIV virus and kidney and liver disorders. The urine sample will provide information regarding the use of medication and recreational drugs.
If your insurance company so wishes, it can request that you take a further medical examination. However, you may request a copy of the results if you wish to be well informed about your health status. In the event that a chronically or terminal illness is discovered your application for insurance coverage will be declined.
Why?
Medical examinations are carried out in order to establish potential risks and longevity. In order to get the amount of insurance coverage you want, you are going to have to provide your insurance company with the information they want. If all's well you will be offered the insurance coverage at the quoted rate. If a problem arises this proposed coverage rate will be altered accordingly and you will have to pay a higher premium.
Before a Medical Examination
Don't drink alcohol for at least 12 hours before the medical test.
Don't smoke.
Monitor your salt intake, and avoid high cholesterol foods for 24 hours.
Don't exercise for 24 hours before your medical.
Avoid caffeine, and caffeinated soft drinks for a few hours.
You might also like...