Insurance Non-Disclosure: Three Sample Cases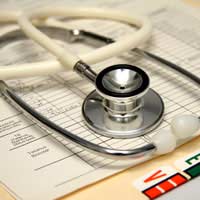 If you fail to disclose information on your insurance application form, you run the risk of having the insurance company reject your claim. These three case studies were all initially rejected by the insurer, and were then referred to the Financial Ombudsman Service, to issue a binding judgment based on the information presented to them by the policyholder and the insurance company involved.
Inadvertent Non-Disclosure
Mrs Brook, 36, took out a life assurance policy worth £100,000 and also took out critical illness cover worth £35,000 with the same company. Two years later, Mrs Brook was told by her doctor that she had breast cancer. When she told her insurers of her diagnosis, they refused to pay out on both policies.
The insurance company told Mrs Brook that she had not disclosed back pain that she had suffered from and been treated for eight years earlier, following the birth of two of her children. The insurer pointed out that on the insurance application form, one of the questions Mrs Brook was required to answer was whether she had ever received treatment or suffered from back or spinal trouble. By not disclosing her childbirth-related back pain, the insurer claimed that her two policies were void.
Mrs Brook's response was that she did not believe she was required to disclose this information. The back pain Mrs Brook suffered from occurred six years before the insurance policy was taken out. As most of the questions on the form asked for medical history in the previous five years, Mrs Brook claimed that she felt the question about back pain also only related to the previous five years. She filed a complaint with the Financial Ombudsman Service.
The Ombudsman upheld Mrs Brook's complaint. They said that her failure to disclose the back pain six years ago was an inadvertent mistake, which was compounded by a lack of clarity on the application form. Given that the non-disclosure also had no relationship to the medical condition later diagnosed, the non-disclosure was ruled as 'inadvertent' and the policy was reinstated, with revised terms that excluded payout for back and spinal problems.
Innocent Non-Disclosure
Mr Edwards, 48, was diagnosed with lung cancer in 2005, and made a claim on the critical illness insurance policy with a value of £150,000 that he had taken out five years previously. The insurance company reviewed his medical history and refused to pay his claim.
When the policy was taken out, Mr Edwards claimed on his application form that his alcohol consumption was 35 units per week. The insurance company was granted access to Mr Edward's medical history and discovered that in 1999, one year before the policy was issued, Mr Edward's doctor had recorded his alcohol consumption at 70 units per week. This was more than three times the recommended weekly consumption for men. In 2000, eight months before he completed his policy application, his alcohol consumption was recorded at 75 units per week. In 2001, Mr Edward's alcohol consumption was recorded at 40 units per week.
The insurance company\s explanation for not paying out was that there was a high level of probability that Mr Edward's drinking was at a far higher level than he had disclosed on his application form. However, when the case was referred to the Ombudsman they found in favour of Mr Edwards and upheld his complaint.
There was no conclusive evidence to back up the insurer's belief that his alcohol consumption had been underestimated. In addition, given the lower recorded level of alcohol of 40 units per week one year later, it was likely that Mr Edwards had reduced his drinking level around the time of the policy. The Ombusdman decided to put the case down as 'innocent non-disclosure' and the policy was paid out in full.
Reckless Non-Disclosure
In 2004, Mr and Mrs Watson (52 and 48 respectively) took out term life assurance and critical illness cover that they expected to pay out if either of them was unable to work due to permanent disability.
As part of the application process, they both confirmed that they were not undertaking any medical treatment, medical attention or waiting for any medical or surgical consultation or testing.
However, in 2006, when Mrs Watson was diagnosed as having rheumatoid arthritis, her insurance company refused to pay out, and stated that the claim was invalid because of reckless non-disclosure.
Mrs Watson's medical records showed that she had been treated for ankle pain on a regular basis, including two hospital outpatients visits, as far back as 1994. The insurer told Mrs Watson that if they had known this information at the outset, the terms of the policy would have been different (excluding the existing medical complaint) and with higher premiums.
Mr and Mrs Watson took their complaint to the Financial Ombudsman, but the ombudsman rejected the claim. The insurance company were judged to have been 'fair and reasonable' in their treatment of the Watsons, and within their rights to void the policy because the responses made to the questions on the application form were not truthful, and in doing so could be considered as 'reckless non-disclosure'.
You might also like...